Ever since the Prada turbans were showcased in the RTW 07 runway, I have been dying to just touch one.... Nothing like a little thrift store PERFECTion to give me a 1960s version Mr. John pink and white striped turban of my very own.
Jessica Stam in a pink Prada turban.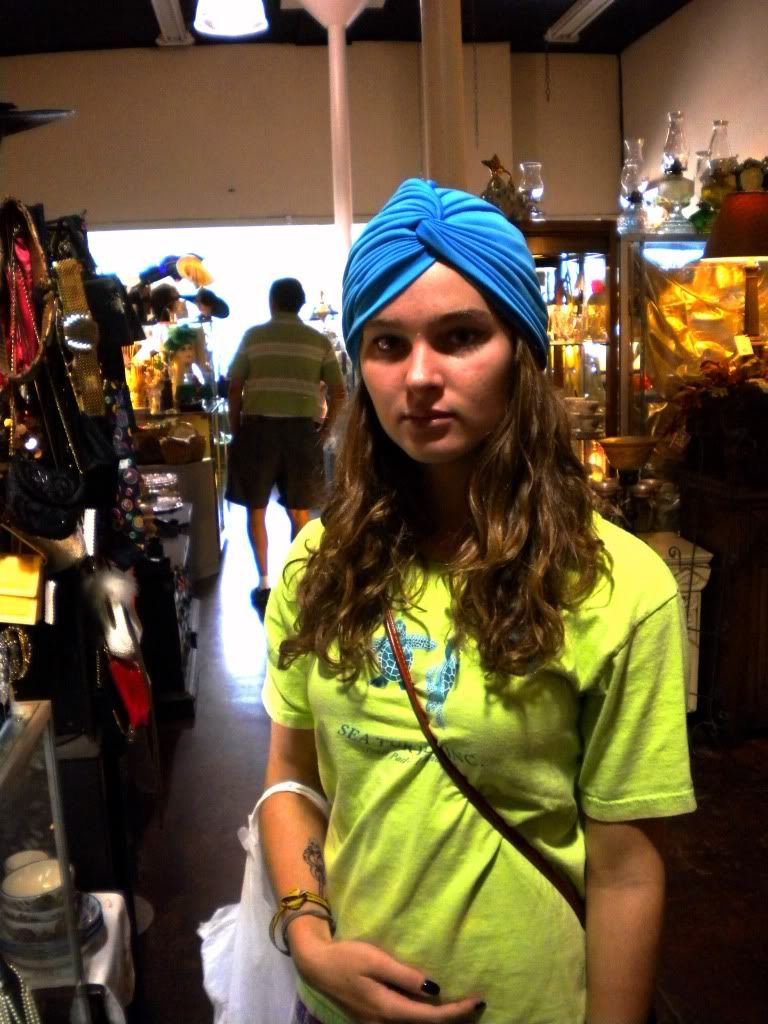 Sateen in a Prada-styled 1950s turban.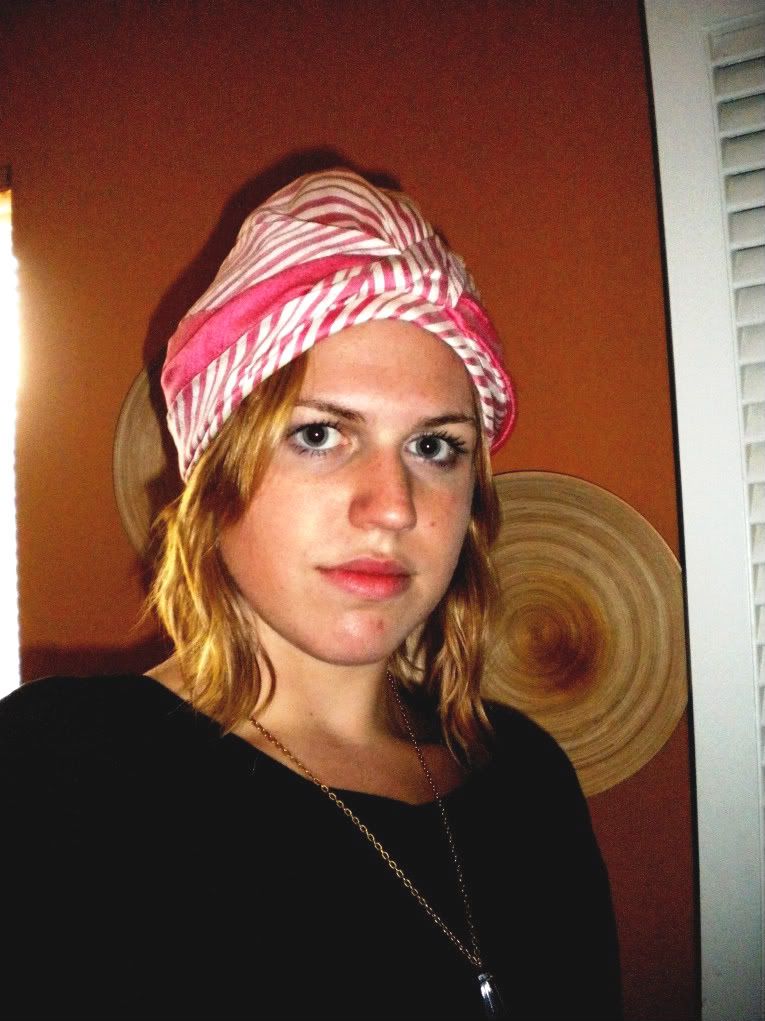 Prada-esque turban 1950s..
LOVE them thrift shops,
Lady Suede